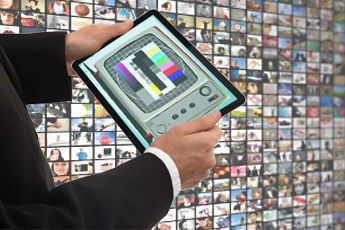 Want to watch TV for free or close to it? Do yourself a favor and ditch that DVR, satellite or cable service … and the $100 monthly expenses that come with it. Now, the cloud (aka Web-based services) delivers your TV fix on the cheap. Here are five smart ways to do that:
1. Subscribe to a monthly DVD service.
Subscribe online to a site like Netflix or Blockbuster , and you can get rental DVDs delivered to your mailbox for relatively cheap. These services typically offer just about any movie and TV show you can think of. Just be sure you have a DVD player (on your computer or separately).
Cost: $8 to $16 a month, depending on how much you watch.
2. Ditch the DVDs and stream content to your computer.
There are several ways to stream Web-based TV content:
Subscribe to a service like Netflix and pay a monthly fee for unlimited streaming.
Use Blockbuster, iTunes or Amazon to pay for streaming content on demand. (In other words, you pay for each program individually.) Some services let you rent programs for a limited time or even buy them outright.
Watch certain shows online for free via sites like Hulu .
Check out networks' official websites to see whether they offer content for free, since not everything is available on Hulu. For example, try ComedyCentral.com for "The Daily Show" and "The Colbert Report," NBC.com for "30 Rock," and CBS.com for "David Letterman." The downside: Most free online content includes commercials that you can't skip like you could with your DVR.
Cost: For streaming only, Netflix is $8 per month. Streaming-on-demand costs vary. For example, iTunes lets you rent an episode of "Glee" for $1, but you can buy it for $3. HD versions of shows typically cost $1. Don't want to pay a dime to stream content? Search for podcasts of independent episodic shows for free on iTunes.
3. Hook your computer (or tablet) to your TV.
Can't stand watching TV on your computer? Stream to your computer, and then use a cable to connect your computer to your TV. You can do this only if your TV takes a VGA, HDMI, DVI, S-Video or composite cable. (It works for the iPad too, using an HDMI cable.) Only the HDMI routes both audio and video through your TV, so if you're using one of the other cables, you'll also need a simple 1/8-inch stereo jack cable (the same thing you use to connect an iPod to a stereo) for audio.
Cost: Cables can cost anywhere from a few bucks to more than $60, depending on quality of material and length. Unless you're a major A/V geek, the cheaper ones will be just fine.
4. Stream content directly to your TV.
If you want to stream online content to your existing TV without using your computer as the middleman, invest in a Web-enabled device that will do it for you. Roku, Sony, Logitech and Apple all make these set-top devices. Some Blu-ray players and DVRs (e.g., TiVo) also offer this capability, as does Microsoft's Xbox 360.
Just be sure to do your research before you buy: Not all content is available on all devices. Apple TV, for example, lets you stream iTunes content, but not Amazon content. It also lacks browser capability, so you can't stream from certain sites, like Comedy Central. The Logitech Revue, on the other hand, lets you access Google TV content, download special TV apps for sites like Twitter, and surf the Web while you watch.
Cost: Apple TV costs $99, TiVo about $100 (or $300 for a bigger hard drive), and the Logitech Revue is around $250, depending on the retailer.
5. Get a Web-enabled TV.
Streaming devices like the aforementioned Roku and Apple TV are handy because they can turn your existing TV into a viewer for online content. But if you're in the market for a new TV anyway, look into Web-enabled TVs. These sets help you skip the middleman entirely, thanks to their built-in Wi-Fi.
Cost: Web-enabled TVs range from a few hundred dollars to several thousand dollars, depending on the manufacturer, features and screen size. For example, on the lower end, a 22-inch Vizio 1080p HD Wi-Fi TV could cost you about $300. On the high end, a 65-inch Sharp Aquos LCD 1080p HD Wi-Fi TV will set you back about $4,500.