Everyday carry (EDC) items are those indispensable tools and accessories we feel incomplete without. They are those items that we carry in our pockets, bags, or purses daily because they help us to deal with the regular challenges of modern life. These EDC items have evolved beyond the traditional knives, wallets, and keys. With the advancement in technology, our EDC items now include a range of high-tech devices and gadgets.
This guide provides a comprehensive list of high-tech EDC gear that can enhance your daily life. These EDC gadgets are not just useful, but they also offer convenience, functionality, and even a bit of style.
EDC High-Tech Gadgets
1. Samsung BAR Plus USB Flash Drive
The Samsung BAR Plus USB Flash Drive is a practical and portable EDC gadget. It provides storage options from 64GB to 256GB. The USB 3.1 flash drive allows for fast data transfer, and the rugged alloy body ensures durability. This flash drive is also water, shock, magnet, and x-ray proof, and it can withstand extreme temperatures.
2. NOMAD USB-C To Lightning Cable
The NOMAD USB-C To Lightning Cable is a sturdy and reliable charging cable. It features USB 2.0 data transfer capabilities and a double-braided Kevlar outer sheath for durability. It also supports 18-watt fast-charging, which can charge an iPhone up to 50% in 30 minutes.
3. Apple AirTag
The Apple AirTag is an innovative GPS tracking device that pairs with Apple's Find My app. It is waterproof and comes with a replaceable battery that lasts for about a year. The AirTag helps you keep track of your belongings, making it an essential EDC item.
4. Bellroy Tech Kit
The Bellroy Tech Kit is an organized pouch designed for storing cords and other tech peripherals. It features a recycled woven fabric body, smooth-action zippers, and multiple organizers, loops, and pockets for storage.
5. Urban Armor Gear Plyo Series Laptop Case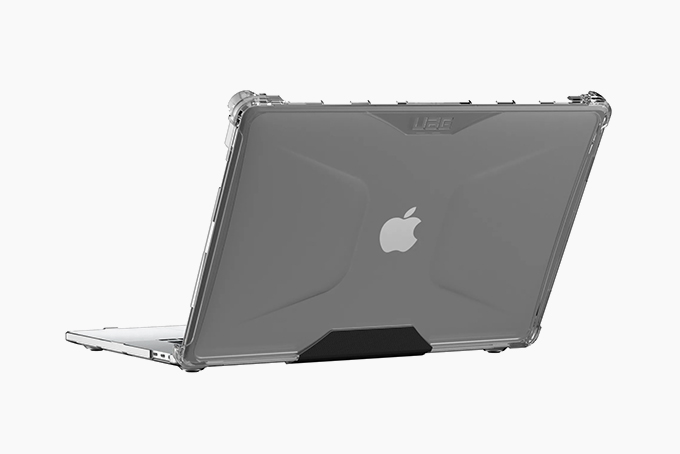 The Urban Armor Gear Plyo Series Laptop Case is a must-have EDC item for laptop users. Made from a composite of polycarbonate and thermoplastic polyurethane, this case provides excellent protection for your laptop.
6. Anker 737 Power Bank
As our reliance on digital devices grows, so does the need for a reliable power source. The Anker 737 Power Bank is a compact, high-capacity portable charger that can power your laptop and other devices on the go. It includes multiple charging ports allowing you to charge up to three devices simultaneously.
7. Peak Design Tech Pouch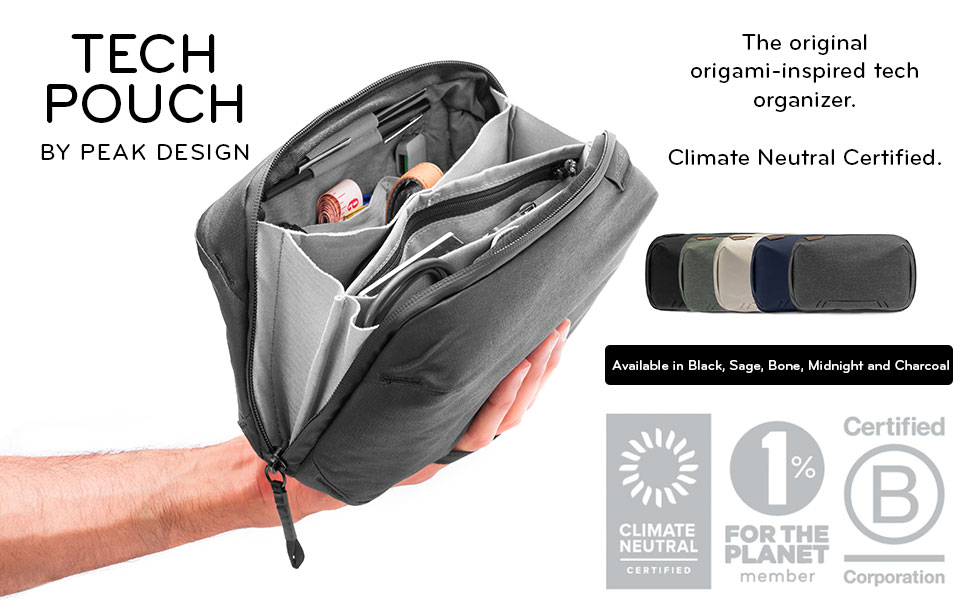 The Peak Design Tech Pouch is a stylish and well-crafted accessory perfect for the organized traveler. It has enough pockets and compartments for small gadgets, charging cables, memory cards, and any other tech accessories you might own.
8. DANGO PRODUCTS D03 Dapper Bifold EDC Wallet
The D03 Dapper bifold wallet by Dango Products is a cool, well-crafted everyday accessory. Made in the U.S. from machined aluminum, water-resistant DTEX, and genuine leather, the D03 wallet has space for up to 14 cards and cash.
9. HOTO Flashlight Lite
A flashlight might seem like an old-school tool, but the HOTO Flashlight Lite is anything but that. This compact flashlight offers an elegant aluminum build, versatility, excellent battery life, and a USB-C connector for recharging it.
10. Ekster Parliament Smart Wallet
The Ekster Parliament is a smart bifold wallet with RFID coating to protect against identity theft. It has space for at least ten cards, a strap for carrying cash and receipts, and a patented mechanism that ejects cards from its aluminum storage pocket with the press of a button.
Wrapping Up
The gadgets listed in this article are not just cool to have; they are also functional and can make your everyday life easier. Whether you need a secure and convenient way to store your digital files, a reliable power source for your devices, or a smart wallet to keep your cards and cash organized, these EDC tech gadgets have got you covered.
While this list includes our top picks, there are countless other high-tech EDC gadgets out there. We always recommend doing your research and choosing items that best suit your lifestyle and needs. Happy gadget hunting!